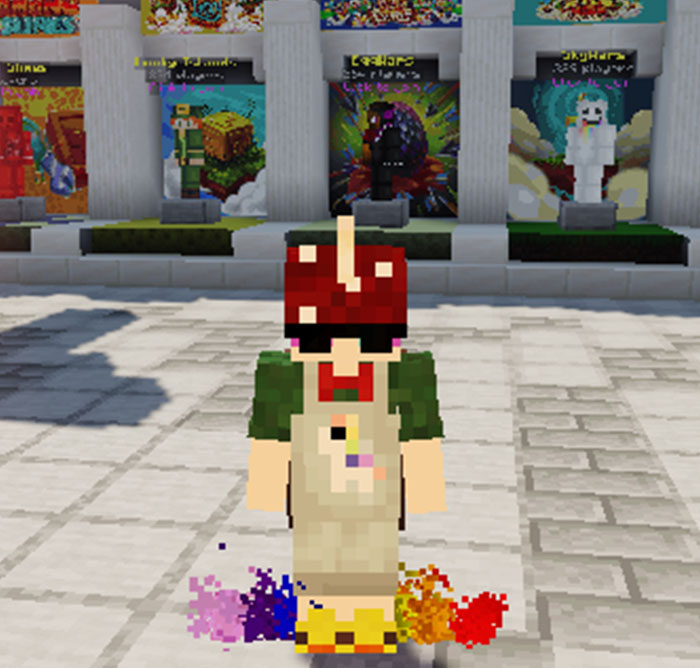 Cynamooo
Associate Producer, Volunteer Recruitment
What do you do at the company?
I deal with everything recruitment related. I happily lead and work alongside our Recruitment Team and Mentor Team. I always try to help whenever I can and I truly enjoy seeing people reach their full potential.
What got you into this industry?
I've been playing games for almost a third of my life. It all started with the Nintendo DS, followed by a Wii, Nintendo 3DS, Playstation 4 and Nintendo Switch. I joined Cube around the start of 2015, made it to Helper & Mod in 2017, SrMod & Admin in 2020. Never did I plan or expect to go this far within CubeCraft, but when life gives you these opportunities you have to take them with both hands. I am glad I did and am still very grateful and happy to be a part of this amazing team!
Fun fact about you
Might not be a surprise to some of you, but my guilty pleasure is Pokémon. It has been a part of my life for over a decade and I am truly grateful for all of the experiences it has given me as a kid, and still does. What I mainly play is Pokémon GO, as well as some casual Shiny Hunting. Takes a lot of patience to complete, though my main goal is to have a Shiny Living Dex one day. Maybe, just maybe, a full Pokédex on all games, meaning I caught every shiny on every game I own (Which is at the moment 8 games).
Socials