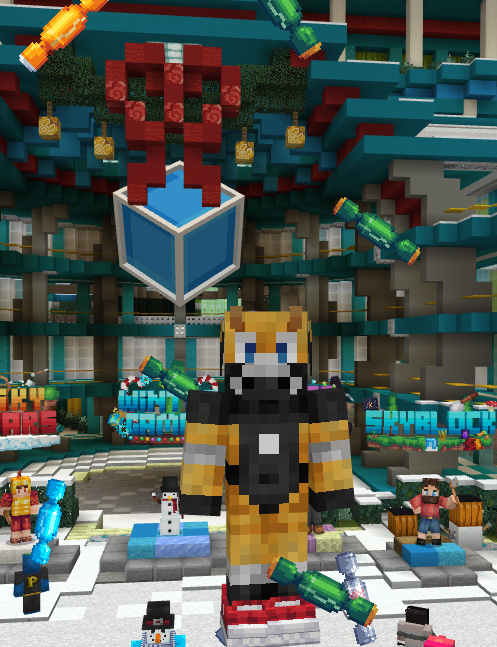 Michael
Associate Producer, Support & Partners
What do you do at the company?
I maintain the partner team and make sure our partners get the very best when it comes to features and support on our network. I also lead the customer support department, the smallest team in CubeCraft but one of the most important ones. Being efficient and reliable is a key importance within my role, making sure we reply to people as soon as possible with the best possible solution to resolve a player's issue or answer a player's question.
What got you into this industry?
I never initially decided to choose this career path; however, I do not regret it. While I was looking to find a job that would suit my needs, I was doing a lot of volunteer work at multiple places, including a 5-week training course within the customer support department at Liverpool.
John Lennon Airport. Since 2015 I've been volunteering across a variety of Minecraft servers. Whilst volunteering on these servers, I found out that I enjoyed it and wanted to get more involved.
Fun fact about you
I love to travel across the world whenever I get the chance! Usually attending different events. Oh! And I dress up from time to time. 🦊
Socials