Since our founding, we've sought out fellow makers across the industry to partner and work with. Over the years we've been part of the delivery of many creative journeys, some of which are shared here, and are looking forward to further collaboration in the future.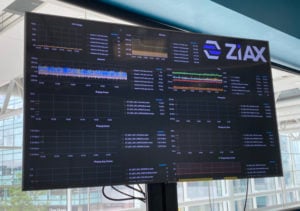 Case Study - dock10
Giants of the television world, we worked with dock10 on playout for a major esports tournament. With multiple languages and streaming platforms required we ensured the quality and delivery of 18 streams to brand channels.
Click to find out more…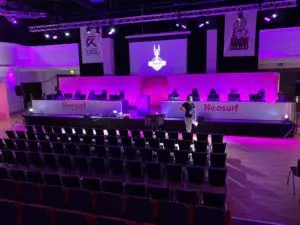 Neosurf Cup
Hosted at the Excel Esports' HQ within Twickenham Stadium, London the Neosurf Cup was a League of Legends tournament hosted in January 2020. Working alongside Belong, we provided equipment & staff for the event: video workflow including live playout, networking, .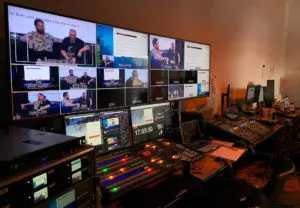 Yogcon
For Yogcast's inaugural convention in 2019, we partnered early in the event process. Tasked with main stage production we designed the tech and video workflow behind the scenes and our staff ensured everything ran smoothly for both the physical and virtual audiences.

Ziax were instrumental in providing a full broadcast service to the main stage at our first convention, YogCon. Their expertise in all areas of live event production and broadcasting ensured a smooth show from start to finish, and they went above and beyond, working tirelessly to put on the best production possible.
They worked well with all other crews and often proved a leading force in the production. From the early planning stages they were a joy to work with and provided technological insight and advice throughout the entire process. Their presence elevated the entire convention to a higher standard. We can't wait to work with them again!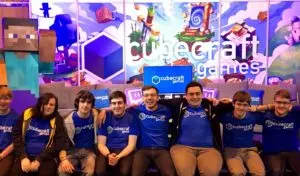 CubeCraft @ Insomnia
Delivering attendee experiences across several Insomnia events in England, Scotland, Ireland and Egypt!
We created custom versions of our games designed for play and stage. Merging our event and gaming talents we did a top-bottom production including stages, attendee interaction and live content.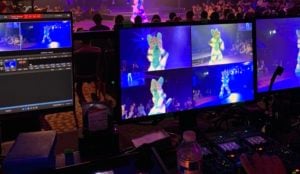 Confuzzled
We've been working with the Confuzzled convention since 2019 and sponsored their virtual event in 2021. A delight to work with, for the last three events we've provided equipment and infrastructure for their event which happens annually.
For 2021, we provided all equipment for producing the virtual convention.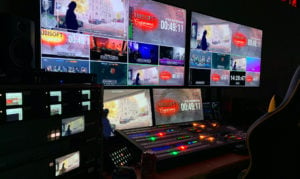 Ubisoft Experience
Hosted at Insomnia 65, the Ubisoft Experience saw a community celebration for all things Ubisoft for fans.
As part of the event, games of Rainbow Six Siege took to the stage. We provided video and broadcast infrastructure, then looked after production and graphic operations for the show.

Ziax are a great all in one production service. We called on Ziax to help us deliver a very tight and demanding production workload.
Having our own production department, we have a very specific in-house way of working in both technical and creative aspects. Ziax locked into our way of working perfectly and made sure that everything was delivered exactly as we wanted it.
Working with them was hassle free, they always listened to our needs and delivered exactly what we required.
I fully intend to work with them again.

Jagex
With physical studios closing during the pandemic, we provided Jagex with remote infrastructure for just under a year to produce their live content. This allowed their skilled team to migrate to a cloud-first production pipeline and keep making.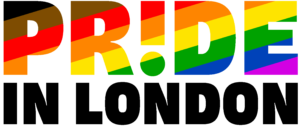 Parade Management System
The Pride in London parade consists of over 30,000 participants and hundreds of groups. We develop and support bespoke software to support the organisation of the parade.

Jingle Jam
Sometimes requirements are simple. Our friends at Yogscast were short of a PTZ camera so we gladly provided dry hire of equipment to facilitate their annual Jingle Jam event.